About Kimatsu and its Genesis
The Kimatsu range of appliances are about innovative design and sound technology. The brand equally stands for developing everlasting partnerships towards mutual success. That is because Kimatsu means 'duty first', and true to our name we pride ourselves on being a trusted partner whom you can count on.
For example, one of our dealer partners in the Middle East grew from 2 to 5 showrooms, another expanded to other cities as we worked alongside with them. We support our distributors with arriving at appropriate pricing of products based on local market conditions, and on optimizing the product mix for market requirements. Helping our partners with their marketing and promotion, and even packaging in local languages and with local flavor helps provide them the extra impetus beyond their own expertise and long-standing strong credentials in their markets. In short, we are always there for our dealer-partners.
Kimatsu, an Indian brand is proud to be so in the genesis of its name and also at the very core of its value system. Kimatsu is a combination of two Sanskrit words - Karma and Itsu, which means Duty First. That indeed is the underlying philosophy of our brand. Making our trade customer successful as we walk alongside them in their journey of successes, and ensuring the highest satisfaction levels of end users through products of highest reliability has been our objective. Ensuring peace of mind for our consumers in their daily lives through our innovative design and technology is our mantra.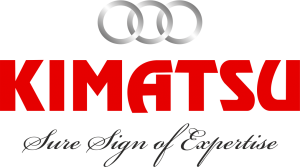 The logo mirrors the ethos of Kimatsu, which is teamwork, reliability and dependency. The three rings stand for three hands working together to create a dream product end to end.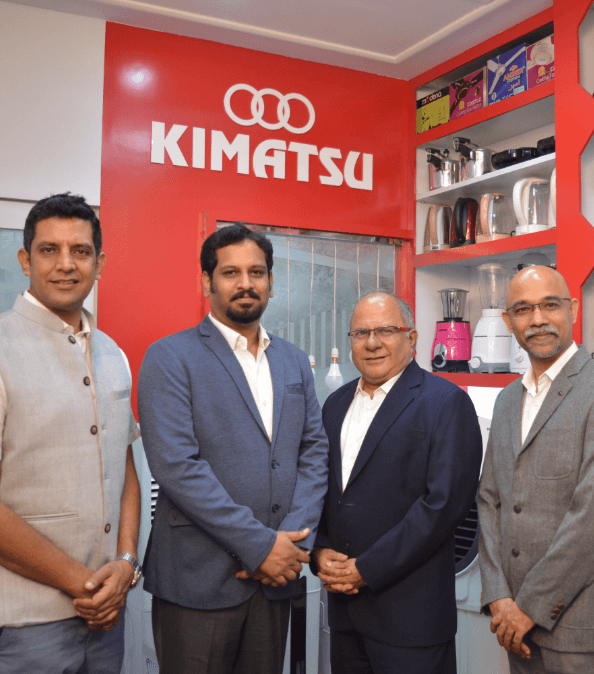 With the four key pillars of the Kimatsu brand being design, innovation, technology and marketing support, we offer the widest range of reliable home appliances and products at competitive prices.
Over the years, Kimatsu has built a large customer franchise across the globe, especially in the African, Middle-Eastern and Asian regions, and in some European markets. We owe a good part of our success to our long-standing trade partnerships wherein we invest efforts in making sure our hand-picked trade partners grow together with us.
As a rapidly growing Home Appliances company we focus on developing innovative solutions and products with great emphasis on design, technology and components for the needs of the diverse range. Our extensive product range, broadly covers an extensive range of Cooling Appliances and Domestic Appliances. The Cooling Appliances include an innovative range of products such as Air Conditioners, Air Coolers, Humidifiers , Air Purifiers and Refrigerators and the technologically superior Domestic Appliances range includes Mixer Grinders, BLDC Fans (which we pioneered in India) and Various Other Ceiling Fans, Water Purifiers , Water Dispensers and a host of other Domestic appliances.
To innovate and lead in the home appliances space by offering technologically superior designed solutions, and manufacture world-class, reliable, yet affordable products with complete focus on the unique needs of customers in the developing markets.
Understand the needs of the developing markets and innovate solutions to address them.
Convert the solutions into reliable products designed for people across the globe.
Manufacture products in world class manufacturing facilities offering quality and reliability.
Be a brand of choice for our partners and work with them to ensure their success.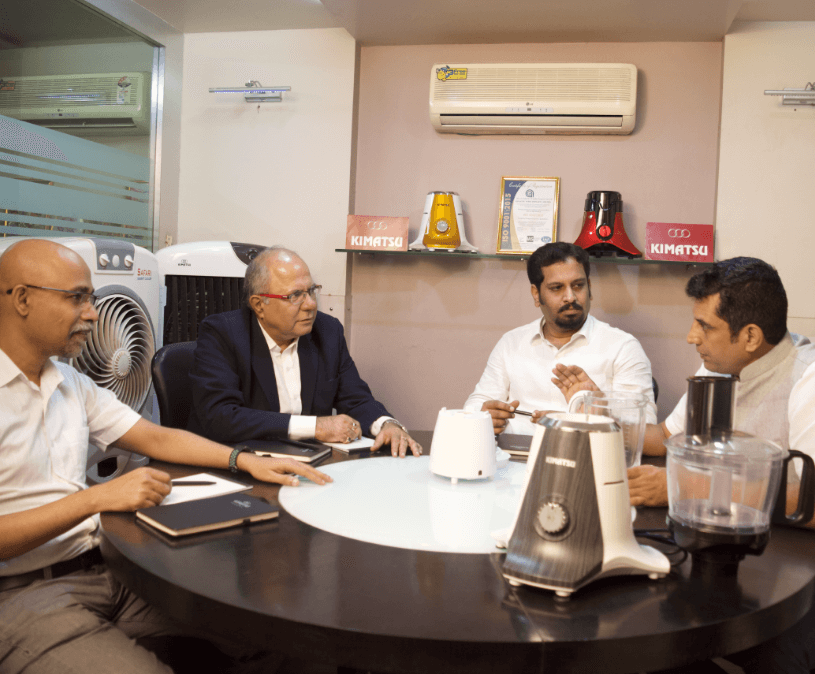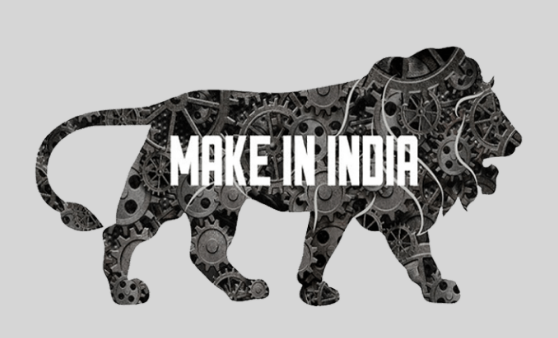 Make in India is a major national programme of the Government of India designed to facilitate investment, foster innovation, enhance skill development, protect intellectual property and build best-in-class manufacturing infrastructure in the country.
Learn More
Pioneers of BLDC (Brush-less Direct Current) Motor Technology
In keeping with its thrust on technology and energy efficiency, the last decade has seen a new technology called BLDC being used to make all-weather fans, that consume less energy, without compromising on the air delivery. This uses a special type of motor with a permanent magnet instead of electromagnets found in a conventional induction motor, and apart from saving energy, it is silent and has a better lifespan. Conventional fans consume approximately 75-80 W power, while BLDC fans consume almost just a third of that amount, resulting in significant energy saving and costs.
Reliability of our products has been established over the years with continued emphasis on quality, supported by sustained focus on technology geared towards saving the environment, carbon footprint, energy, and most importantly electricity bills.
One such example is the use of Evaporative Cooling Technology for our Air Coolers. An evaporative air cooler is a type of air conditioner that works by harnessing the power of evaporation and thus in some form is a natural way to cool air temperatures. They provide fresh and natural air for healthy breathing.
In a dry environment, the simple process of evaporation can help lower the temperature of the air. You may have felt this for yourself if you've ever misted the air around you to feel cooler on a hot summer day. An evaporative air conditioner uses the same idea, but it adds technology to make the process more efficient, and less messy, than just spraying a room with water and hoping for the best.
These air coolers are also very efficient humidifiers beside air cooling, saving up to 70% on energy cost when compared to an air conditioner and highly recommended for dry climate conditions such as places like Riyadh for example where relative humidity is often below 25%, and air coolers help balance it to levels between 45-60%.
The Team
Kimatsu's leadership team comprising experience and expertise from diverse backgrounds, oversees and drives development of new products, business development and marketing and sales operations of the Kimatsu Group across the world.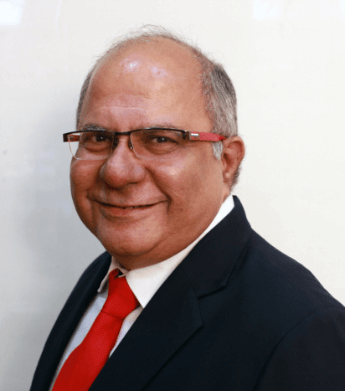 Manoj Kumar Mehrotra
Founder and CEO, Kimatsu Group
Manoj Kumar is responsible for the inception and growth of Kimatsu.
Manoj Kumar founded the Kimatsu Group in 1998. Having completed his Electronics Engineering from University of Madras, he worked with leading brands Philips and Toshiba for over 12 years as Head of Operations in Marketing of Home Appliances. He has an MBA degree in Marketing from Jamnalal Bajaj Institute of Management Studies, a premier management institution.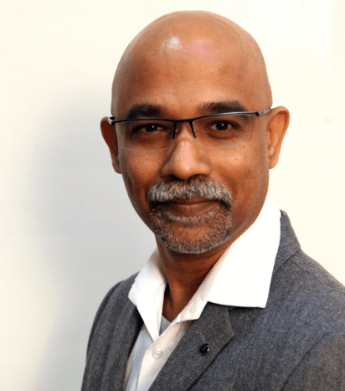 Sankar Kasirajan
Director Product Development
Sankar is in charge of product development and expanding the business at Kimatsu.
A go-getter to the core, Sankar has 25 years' experience in MNCs in India, Hong Kong, China and Middle-East covering product conceptualization to realization. Of these, he spent 15 years in precision tooling, component manufacturing and product development and 10 years in sales and business development for the global market with specific focus on Asia. His recent past experience has been in motors and motion solutions for small domestic appliances and medical devices.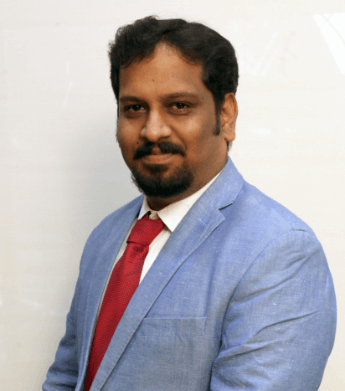 Riazudeen
Director Sales & Marketing
Riazudeen is responsible for Sales & Marketing at Kimatsu.
A charismatic business professional with expertise in business development, product strategy, marketing and sales, he has 12+ years of experience in establishing new global partners with a natural talent for developing and implementing successful strategies, increasing market shares and strengthening customers.
Raja Mallik
Director Sales
Raja is responsible for Sales at Kimatsu.
Dynamic and versatile, Raja has 15+ years' cross-cultural experience in the area of Marketing & Sales Strategy implementation for International and Domestic large format retailers, online portals and e-retailers. He has expertise in connecting people with the latest technology through brand awareness, strong product positioning, revenue maximisation and controlling cost-expenses. He ensures fool-proof planning and implementation for primary and secondary movement with the best customer experience.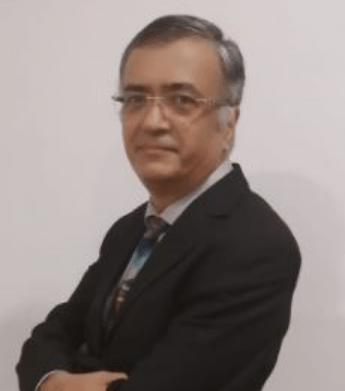 Salim Khubchandani
GM Business Development - Asia Pacific
With an analytical bent of mind and keen eye for insights, Salim brings over three and a half decades of experience in brand management, business development, digital marketing, analytics and training. Having founded his own award-winning CRM, brand strategy and digital marketing company in Malaysia where he is currently based, Salim's exposure and experience with consumer durables began through a strong foundation with his initial years in brand management with Philips. Subsequently, among other successes, he created and launched Taj InnerCircle, the affinity program of the Taj Group of Hotels.