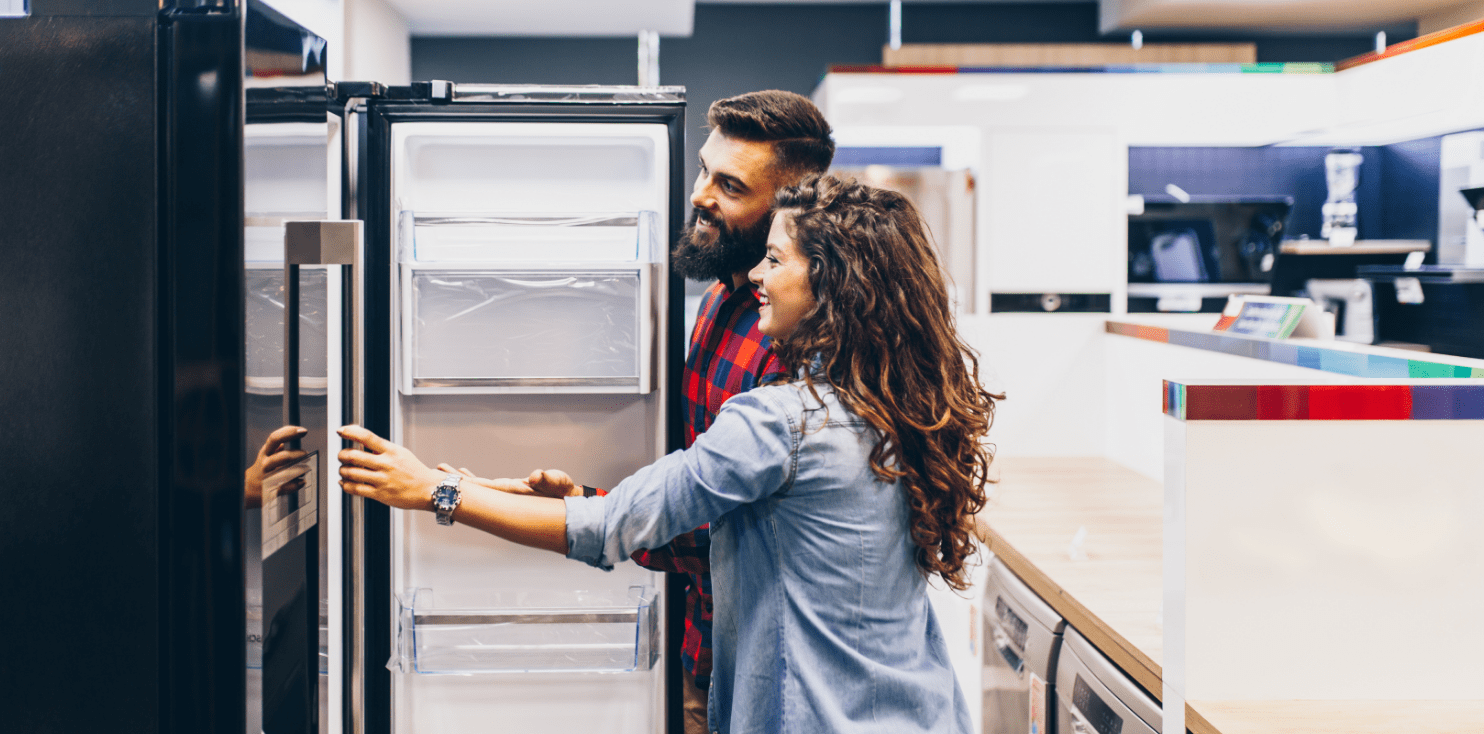 Refrigerator Buying Tips
What to look for when buying a Refrigerator
A refrigerator is an integral part of an Indian kitchen – it keeps vegetables and fruit fresh for a long time, it keeps cooked food from spoiling, provides cool water and beverages in the hot tropical weather. The present consumer is spoilt to the extent of even getting a glass of ice water without even having to open the door. Yet, when it comes to identifying refrigerators nowadays, there's such a wide range of models available out there that they can get consumers confused. What's more, with custom panels, there's models available that can even match kitchen cabinets, and some of the newer models even have as many as five doors.
There's constant innovation taking place by manufacturers, with some of the latest models even bearing touch screens and cameras added on to models, complete with apps for recipes. Watching TV, playing music and controlling smart home devices. There are models with windows for seeing what's inside without opening the door, as well as a Craft Ice feature that makes large ice balls for cocktails and spirits, as well as those with French-doors with a built-in coffee maker.
When buying most consumers will consider the size of the refrigerator, the energy efficiency, and of course the pocket.
Consider Size
Size matters hugely, and given the extensive range of sizes and capacities of refrigerators available, it is prudent to measure where the refrigerator will be placed before shopping for one, including the width of the doorways, etc. that may need to be traversed before the unit makes it to its location where it will be placed. It is imperative to bear in mind and allow room for the refrigerator's doors to swing open and for a 1-inch clearance around the sides and back for adequate airflow.
Most manufacturers recommend 250-350 litres capacity for a family of four. But if big weekly shopping trips are done or bulk buying occurs, more capacity may be needed.
Check the Energy Star Rating
With more and more consumers seeking energy efficiency, this aspect is addressed by most new refrigerators as against the way things were a decade ago.
The BEE Energy Star rating is a good place to start when shopping as this covers models that form the top 25% of the market. But efficiency varies by model (e.g., an unlabelled top-freezer might be more efficient than an Energy Star certified French-door model).
For a fair and accurate comparison of which models are most efficient, it helps to look at Energy Guide labels of the refrigerators being considered, and compare the annual operating costs and the kilowatt-hours used per year.
Five Features to look for
The features below are the ones likely to add the most convenience to your refrigerator :
Through-the-door ice and water dispenser.
Door-in-door storage access.
A freshness feature inside a fridge.
A refrigerator temperature control panel.
Shelves and drawers inside a fridge.
From among the above, through-the-door Ice and Water Dispenser is one of the features most requested by buyers. However, it has been found that models with this convenience also require the most repairs and energy costs are higher too.
Many consumers start their search online, then head to the store to check out the models they're most interested in.